The Curcumin and Cannabis Concoction: Why We Put Turmeric in our CBD Oil
Complementary therapies have become an increasingly popular area of investigation in modern medicine, and various plant-based compounds have garnered widespread attention for their therapeutic and medicinal properties. Cannabinoids, the active compounds from the cannabis plant such as THC and CBD, have already demonstrated clinical efficacy in treating a wide range of ailments including, but not limited to, inflammation, pain, epilepsy, sleep disorders, anorexia, MS symptomology, and more.1 More recently, the popular Indian spice turmeric that has been touted for its medicinal benefits, primarily derived from the polyphenol "curcumin," has been recognized in modern clinical literature for its anti-inflammatory and anti-oxidant properties.2–5 Separately, each plant medicine is powerful in its own right—but what about when they are combined?
Cannabinoids & Curcumin: Potent Plant-Based Combination Therapy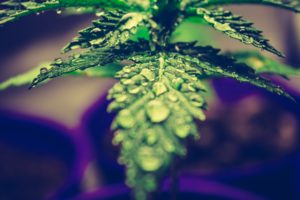 Since cannabis and hemp are but one source of many plant-based medicines, it was only natural to pontificate on the physiological effects and potential benefit of combining cannabis and turmeric together. Indeed, a recent scientific review investigating the treatment of Inflammatory Bowel Disease (IBD) suggested that combining turmeric and cannabis can have a potent anti-inflammatory effect on the body due to the therapeutic profile of each compound.6 This piece will offer a basic scientific overview of the various identified health benefits exhibited by hemp- derived CBD as well as curcumin. Also featured is insight from Innovative Wellness and their own Farah Morales, as she discusses why she decided to use turmeric as a base for Innovative Wellness CBD line of tinctures.
Cannabidiol: The Powerfully Healing & Unique Cannabis Compound That Doesn't Get You High
Cannabidiol, also known as CBD, has undoubtedly garnered a vast amount of media attention for its unique healing properties, combined with the fact that it does not get the consumer "high." There is a tremendous amount of discussion stating "CBD is not psychoactive." However, CBD, in treating anxiety, is by definition, "psychoactive." But what most people really mean is that CBD does not give its consumer the intoxicating effect of THC. The most common benefits to health that are most often attributed to CBD are its anxiolytic, anti-inflammatory, and analgesic properties.1,7,8 The mechanism by which CBD accomplishes this is unique from other cannabinoids, such as THC. For instance, CBD does not directly stimulate the CB1 receptor as THC does by directly stimulating the active site—instead, CBD allosterically modulates the CB1 receptor by binding to a site other than the main active site on the CB1 receptor.9 In doing so, CBD induces an alteration in the conformation of the receptor structure, which in turn attenuates the psychoactivity of THC, which directly stimulates the active site on CB1 and is largely responsible for the "high" associated with cannabis.9
CBD Aids Optimal Functioning of the Endocannabinoid System: Investigating CBD as an Anandamide Reuptake Inhibitor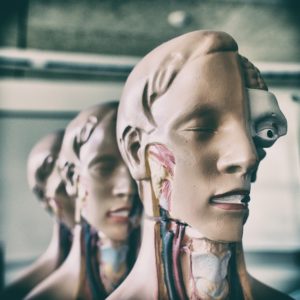 Cannabidiol can modulate the expression of the body's own endogenously produced cannabinoid-like molecules, called endocannabinoids. For example, CBD prevents the reuptake of anandamide, one of two major endocannabinoids produced by the body. The result of this reuptake inhibition is greater levels of anandamide in the bloodstream, which has been associated with analgesia and reduction of psychotic symptoms.10 Clearly, CBD is a powerful and unique medicine with a versatile therapeutic utility in its own right. Looking to turmeric, it is quickly evident that the same holds true when studying curcumin, its active therapeutic chemical, in isolation.
The Benefits of Turmeric, An Ancient Medicine & Spice from India
While the use of turmeric for its medicinal properties dates to ancient times, it's only more recently that these benefits have been studied and addressed in clinical literature. This bright yellow spice with its citrus flavor is consumed in large quantities for its anti-inflammatory properties, among others benefits.6 Curcumin is the primary beneficial compound in turmeric that is known as a "polyphenol." It has been shown to "aid in the management of oxidative and inflammatory conditions, metabolic syndrome, arthritis, anxiety, and hyperlipidemia."4 Since many of these health benefits, such as its anti-inflammatory and anti-anxiety properties, mirror those of CBD, it has been suggested that clinical trials assess the value of the combined effect of turmeric and cannabis compared to conventional therapies.
Why Do We Put Turmeric in Our CBD?
A clinical review detailing the benefits of curcumin and cannabis on patients with IBD suggests combination therapy with both compounds may be beneficial for patients with the disease.6 The anxiolytic, analgesic and anti-inflammatory effects of the two compounds do indeed have the potential to complement the other's therapeutic profile effectively. To that effect, Innovative Wellness hemp oil formulations contain turmeric for a complete, holistic healing experience. Since the side effect profile of the drugs used to commonly manage diseases like IBD can be severe and debilitating, it's not surprising that many are turning to alternative therapies that can provide the same benefits as their prescription drugs without the risk of severe side effects. Of course, further research is needed, and our team at Innovative Wellness always recommends seeking medical advice from your physician. However, we also acknowledge the promising research into hemp and combination tinctures, such as those with turmeric, and this has inspired the creation of our product line.
Talking Turmeric with Farah Zala of Innovative Wellness
Turmeric is a key ingredient in the foundation of the Innovative Wellness product line of CBD oil tinctures. In researching this piece, I had the pleasure of interviewing Farah Morales of Innovative Wellness to gain further insight as to why.
Gaurav: What was the intention behind adding turmeric to Innovative Wellness CBD oils?
Farah: "I used turmeric as a base to Tranquility, Enlighten and Restore because I wanted to add a natural, ancient element to this medicine, even though cannabis is already a very ancient medicine itself. While turmeric has been used for thousands of years, its therapeutic effects are only recently becoming more popularly recognized in modern-day medicine, health and nutrition."
Gaurav: What specific health benefits of turmeric appealed to you?
Farah: "I learned a lot about turmeric's benefits during my time with Swamiji, a guru from India. I came to appreciate turmeric's properties as a DNA binding agent, a potent anti-inflammatory and antibacterial agent, and its detoxifying effects on the body. I learned how to make a turmeric paste for topical application, as up to 40% of the curcumin can be absorbed through the skin, and it is very effective for maintaining good skin health."
[Indeed, turmeric directly binds to DNA and induces epigenetic changes that are likely the mechanism behind its powerful anti-inflammatory, antibacterial, anti-cancer, and analgesic properties.4–6,11 Furthermore, several studies have cited the benefits of turmeric applied topically on skin health and found positive and promising results.12,13]
Gaurav: I know that Innovative Wellness, your CBD brand, is dedicated to cannabis science, research and education. I also acknowledge you're a very spiritual person and it would be remiss not to ask you about how you find turmeric to affect you "energetically"?
Farah: "Indeed, thank you for asking that question! Yes, I recognize higher orders of functioning where healing can take place in my body, and in my experience that relates to energy work. In that context, I use turmeric also as a means of decalcifying the third eye, or the pineal gland, to allow for more clarity in my headspace. As you mentioned, it's an anxiolytic and helps keep me calm—especially when it is applied as a paste to my forehead and temples. I have used turmeric as a cold remedy for my children for years now and it helps within three days of consistent usage in hot tea with a little ginger and honey."
Gaurav: It seems that turmeric has a special place in your heart!
Farah: "Absolutely. Turmeric has been a part of my life since I was a child. When I would hurt myself, my parents would apply it to my burns, cuts and bruises as a means of fighting infection and inflammation. It is really wonderful to see modern medicine actualizing this and putting it to the test to see just how beneficial turmeric is. So far, the data is all very promising. I definitely wanted to bring that element to the forefront in the creation of Innovative's CBD tinctures and use these two elements to help bridge the gap between the wisdom of ancient medicine and what is now being revealed in the modern day. It's really about being consciously aware of our bodies and being open to the possibility of healing with the natural alternatives that are actually behind the creation of many pharmaceutical drugs today."
As we revisit the plants that have been used as medicine since antiquity, hopefully we can begin to reconnect with ourselves and see our surroundings in a new light. Below is a simple recipe for the paste Farah mentioned, as well as a recipe for Turmeric Tea.
Turmeric Paste
This paste is useful in treating headaches and migraines, along with dehydration and chronic fatigue.
Ingredients: Organic Turmeric Powder and Purified, Nonfluoridated Water.
Simply add 2-3 tsps. of turmeric to a small dish or bowl and slowly mix water with the turmeric until a paste is formed. Apply across your forehead and temples, or to the area between and above the eyebrows, known as the third eye.
Turmeric Tea
This simple tea can be used for all-day anti-inflammatory therapy, and to reap the benefits of turmeric stated in the article.
Ingredients: Fresh Ginger, Organic Turmeric Powder (or Fresh Turmeric Root), Honey to Taste, and Purified, Nonflouridated Water.
Add peeled shavings of ginger root into a pot of water, letting it come to a boil. Once boiling, add 1 tbsp. of turmeric powder or 6-7 slivers or shavings of the turmeric root. Let the water simmer for an additional ten minutes or so, and when the water turns a saffron red, strain the tea into a mug and add honey to taste. You can also introduce Innovative's Tranquility or Enlighten CBD tinctures, dried cannabis flower, or Tulsi leaves for a synergistic effect.
You can learn more about our tinctures by clicking here.
Works Cited
Bruni, N. et al. Cannabinoid Delivery Systems for Pain and Inflammation Treatment. Mol. J. Synth. Chem. Nat. Prod. Chem. 23, (2018).
Hewlings, S. J. & Kalman, D. S. Curcumin: A Review of Its' Effects on Human Health. Foods 6, (2017).
Panda, A. K., Chakraborty, D., Sarkar, I., Khan, T. & Sa, G. New insights into therapeutic activity and anticancer properties of curcumin. J. Exp. Pharmacol. 9, 31–45 (2017).
Curcumin: A Review of Its' Effects on Human Health. Available at: https://www.ncbi.nlm.nih.gov/pmc/articles/PMC5664031/. (Accessed: 22nd June 2019)
Zorofchian Moghadamtousi, S. et al. A Review on Antibacterial, Antiviral, and Antifungal Activity of Curcumin. BioMed Res. Int. 2014, (2014).
Quezada, S. M. & Cross, R. K. Cannabis and Turmeric as Complementary Treatments for IBD and Other Digestive Diseases. Curr. Gastroenterol. Rep. 21, 2 (2019).
Cannabinoids as novel anti-inflammatory drugs. Available at: https://www.ncbi.nlm.nih.gov/pmc/articles/PMC2828614/. (Accessed: 15th May 2019)
Blessing, E. M., Steenkamp, M. M., Manzanares, J. & Marmar, C. R. Cannabidiol as a Potential Treatment for Anxiety Disorders. Neurotherapeutics 12, 825–836 (2015).
Assessing Allosteric Modulation of CB1 at the Receptor and Cellular Levels. Available at: https://www.ncbi.nlm.nih.gov/pmc/articles/PMC5710755/. (Accessed: 22nd June 2019)
Cannabidiol enhances anandamide signaling and alleviates psychotic symptoms of schizophrenia. Available at: https://www.ncbi.nlm.nih.gov/pmc/articles/PMC3316151/. (Accessed: 22nd June 2019)
Reuter, S., Gupta, S. C., Park, B., Goel, A. & Aggarwal, B. B. Epigenetic changes induced by curcumin and other natural compounds. Genes Nutr. 6, 93–108 (2011).
Vaughn, A. R., Branum, A. & Sivamani, R. K. Effects of Turmeric (Curcuma longa) on Skin Health: A Systematic Review of the Clinical Evidence. Phytother. Res. PTR 30, 1243–1264 (2016).
Kim, J. et al. Therapeutic effect of topical application of curcumin during treatment of radiation burns in a mini-pig model. J. Vet. Sci. 17, 435–444 (2016).