Rahul Khare, MD
Rahul Khare, MD is the founder of Innovative Express Care. He was an emergency physician at Northwestern Memorial Hospital for the last 10 years. He was Associate Professor at Northwestern University. He completed his Master's in Science in Clinical Investigation from Northwestern University, and did his Emergency Medicine Residency at the University of Michigan. Prior to this, he did two years of General Surgery Residency at Fairview Hospital at the Cleveland Clinic. Most importantly, while at Northwestern University he received more than $700,000 in federal grants to evaluate how to improve healthcare. It was there that Dr. Khare thought about different ways to provide high-quality healthcare and how to keep people out of the Emergency Department, lowering costs and giving a higher quality of care. That's where Innovative Express Care was born.
Heather Dayenian
Heather has been involved with the IL medical cannabis community since 2011. Having spent 3 years as a consultant, and 4 years as a Medical Cannabis Assistant where she provided assistance to patients and caregivers with application paperwork, understanding the law, and understanding the Medical Cannabis Pilot Program. Her journey as a patient started after finding relief for her condition through a combination of medical cannabis, massage, and yoga. Heather's compassion, creativity, and love for helping others is a perfect foundation for her role as Office Gypsy at Innovative Wellness Center.
Sean Evans
Sean is a graduate of Parker University in Dallas, TX. Sean entered the medical cannabis industry as a response to his massage clients' needs. Many clients expressed a need and desire for safe alternatives to the medications they were taking. In 2015, Sean began helping his clients gain legal access to medical cannabis by connecting them with cannabis friendly physicians and he helped them file the required documents with the state. Fast forward — as of 2018 Sean has helped more than 15% of the medical cannabis cardholders in Illinois get their cards. Sean is incredibly knowledgeable about the MCPP (Medical Cannabis Pilot Program) and how to successfully apply. His compassionate, friendly demeanor makes working with Sean a breeze. Sean is also a patient on the MCPP and finds his relief through medicating with the incredible concentrates Illinois provides!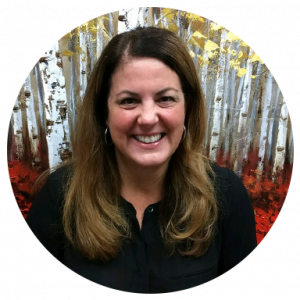 Kimberly Carter, APRN, MSN
Kim has worked in the nursing field for over 25 years with a variety of patient populations in a variety of settings. Her interest in medical cannabis stems from the lack of options in healthcare to treat certain disease states and their symptoms. Kim has seen extremely positive outcomes for patients who use medical cannabis as part of their medical regimen. Working with medical cannabis patients for the last 3 years at IEC, Kim has seen many patients state they feel hopeful for their overall health after starting medical cannabis. Kim loves when she sees a medical cannabis patient during a follow up exam and they feel better than they have felt in years. Medical cannabis offers patients the ability to live healthy and productive lives.
Elaine Wagner Brennan
Elaine is a medical assistant for the Medical Cannabis Team. She has been in the medical field for over 25 years. Elaine is married and has two boys, 21 and 16. She loves animals and has two dogs. Elaine is also a die hard Cubs fan! She is very passionate about helping patients get certified for the Medical Cannabis Program so they can start feeling their best, while using cannabis as an alternative therapy. Elaine is also a patient on the Medical Cannabis Program, and she was able to stop her opiate medication for pain and has wonderful success with Cannabis. Elaine says her regimen of micro dosing 3 times a day with a high CBD low THC strain and vape as needed is what keeps her pain free, clear headed and ready to help the patients for the day!
Dr. M Crisham